Vertical system for hospitalization and intensive care areas for double or single use rooms.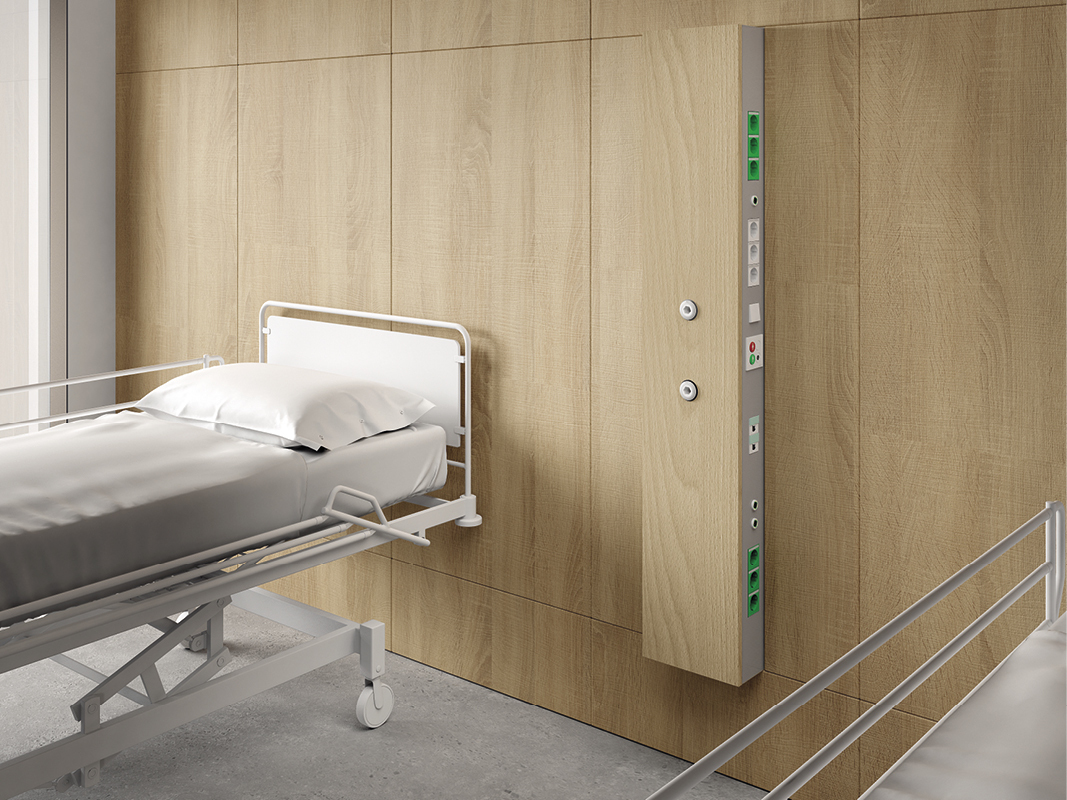 Medical gas outlets located in the front of the panels in HPL, available in a wide range of colours or in wooden effect.
It is made of two aluminium profiles, one on each side, which doubles the capacity of plugs, data inputs, etc.
2 channel Max
2 side technical rail

Cartagena Oak/smooth

Iroite Oak/Matt

Memphis Oak

Chicago Oak