Vertical system for hospitalization and intensive care areas for double or single use rooms.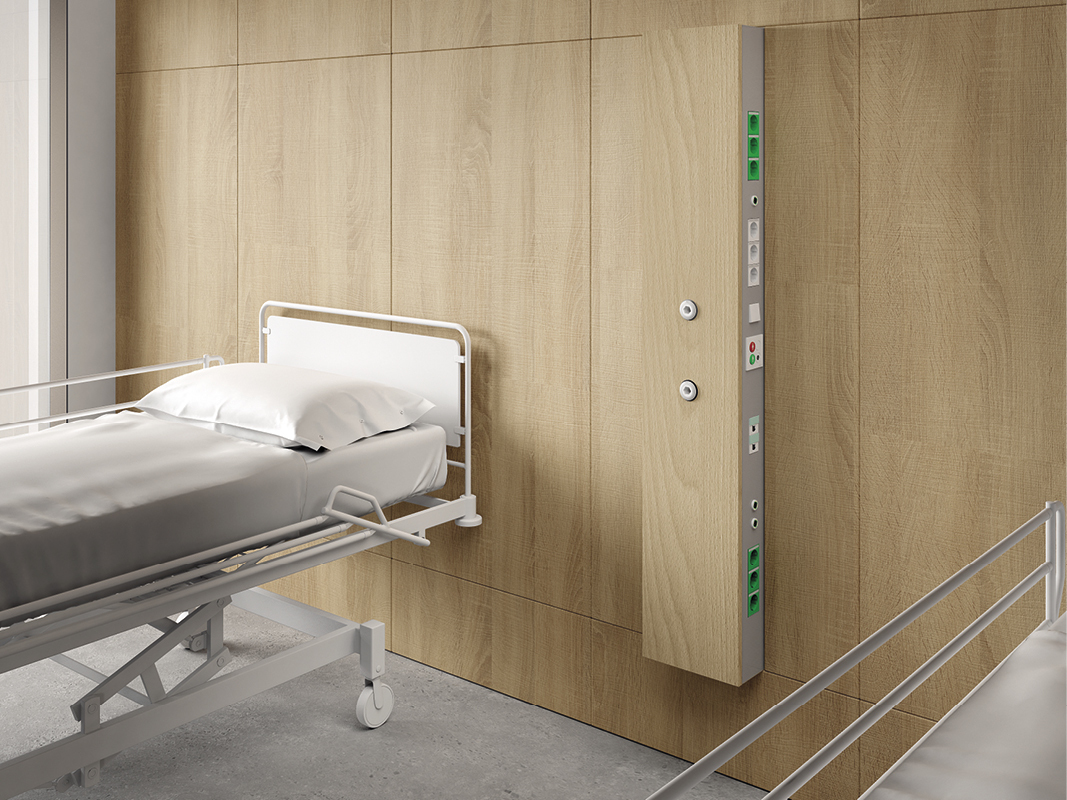 Medical gas outlets located in the front of the panels in HPL, available in a wide range of colours or in wooden effect.
It is made of two aluminium profiles, one on each side, which doubles the capacity of plugs, data inputs, etc.
2 channel Max
2 side technical rail

Cartagena Oak/smooth

Iroite Oak/Matt

Memphis Oak

Chicago Oak

Technical Vertical Channel with horizontal module for lighting, it is the perfect and discreet solution for hospitalization areas, painted with epoxy-polyester in matt white or silver grey, other colors also available on request.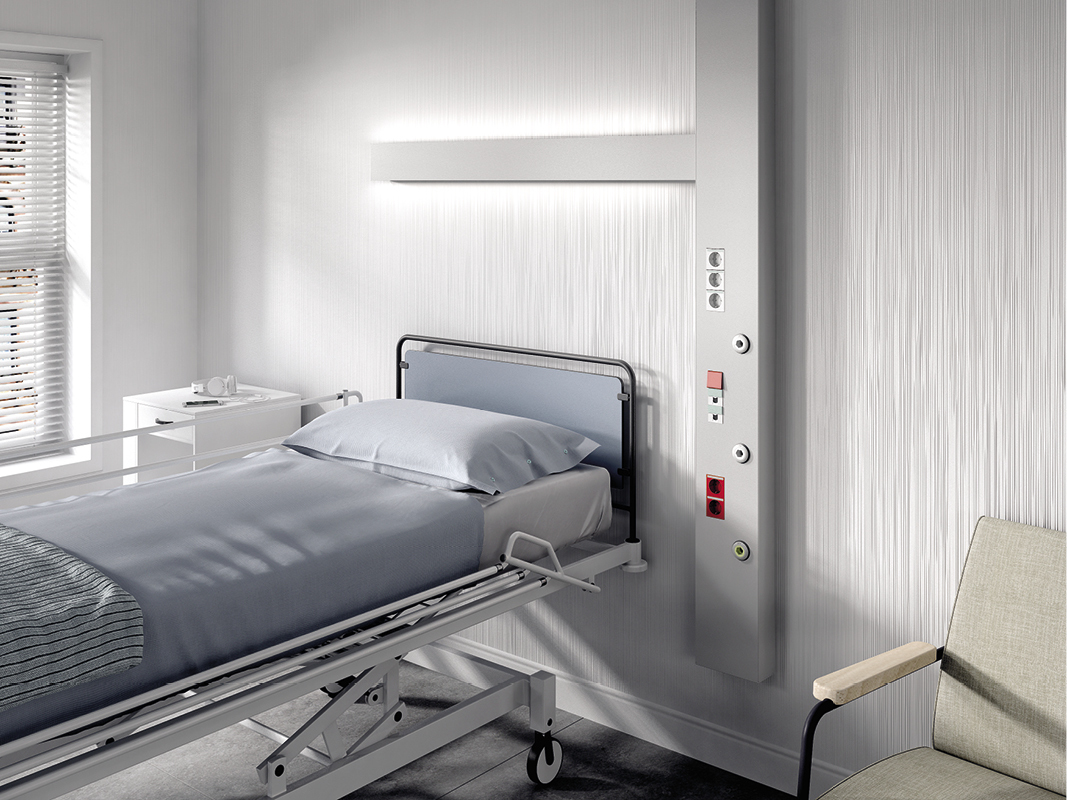 Special attention has been paid to visual comfort, being the light source not directly visible in order to avoid glaring to patients and healthcare staff.
​Vertical channel with internal division for the location of medical gases and electrical equipment with easy access for the user, profile and front cover made of Aluminum fixed by clipping without visible screws.
2 channel Small
2 side technical rail